The 18th China International TIRE EXPO 2023 was successfully held in Shanghai from 4th—6nd September, 2023 and came to a successful conclusion. The 3-day exhibition brings together thousands of global automotive industry professionals from all over the world to discuss the development direction of the automotive industry.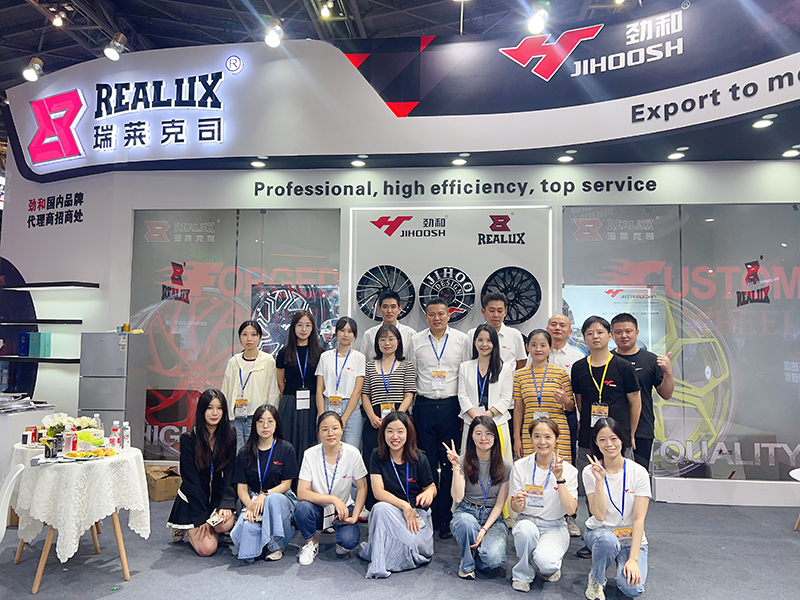 Shanghai Jihoo, as one of the exhibitors, witnessed the grand event of the exhibition, displaying the latest wheel hub products, bringing more passion and vitality to the whole exhibition site!The exhibition site people come and go, the presence of an endless stream of visitors.

As the largest supplier in the world, Shanghai Jihoo attracted many new and old customers to visit and consult. Many customers who participated in the exhibition have conducted detailed consultation on site, hoping to have in-depth cooperation through this opportunity.
  We are engaged in the production and independent import and export of aluminum alloy wheel in china, with more than 2,0000 models of aluminum alloy wheels, about 100,000 inventories, and fast delivery. We provide custom wheels and generation production services, you can provide us with a wheel style map, our designers will design you a beautiful and high quality wheel, welcome to contact us!
  If you don't find the wheel style you need, you can send an email to jihoowheels@jihoosh.com and we will send you the wheel style you need according to your description!We will provide you with quality China wheel and excellent service.