At the meeting, General Manager Tim Huang elaborated on the overall situation in 2021 from rising shipping prices, increasing difficulty in booking space, and a significant shock in global aluminum prices. We are able to get here today and overcome one difficulty after another. I want to thank you.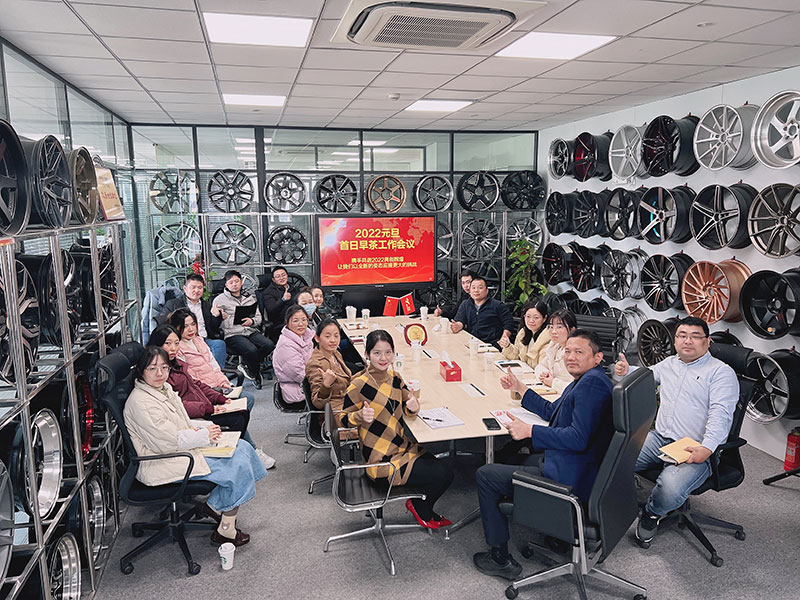 First of all, thank you for your hard work in the past year, facing up to difficulties, for your hard work and dedication to the development and construction of the company.

Under the circumstances of major changes in the domestic and international economic situation, the company upholds the core values ​​of "enterprise, unity, innovation, and gratitude", which enables the company to show positive and enterprising, unity, daring to make breakthroughs, and a good working atmosphere of gratitude. The management level has been gradually improved, and the work skills of employees have also been improved, making various business indicators basically achieved. Here, I once again deeply thank all colleagues for their long-term hard work and hard work for the company.

  Inventory the past and look forward to the future. In the new year, we will face greater difficulties and risks. Of course, this is also our opportunity and challenge. We must seize the opportunity, go all out, grasp the current good momentum of market development, use the company's existing advantages, tap resources, integrate resources, increase marketing efforts, increase production output, improve product quality, and strive to gain more market share. Make a big breakthrough, thereby grasping more market initiative. In this regard, I have full confidence in everyone.

   I believe that in 2022, under the united efforts of all employees, we will definitely write a new chapter in the company's development in the new year with a spirit of pioneering, innovative, united and enterprising.

Finally, I wish everyone again in the new year: good health, happy family, success in every wish, and a win-win situation in the new year.
  We are engaged in the production and independent import and export of aluminum alloy wheel in china, with more than 2,0000 models of aluminum alloy wheels, about 100,000 inventories, and fast delivery. We provide custom wheels and generation production services, you can provide us with a wheel style map, our designers will design you a beautiful and high quality wheel, welcome to contact us!
  If you don't find the wheel style you need, you can send an email to jihoowheels@jihoosh.com and we will send you the wheel style you need according to your description!We will provide you with quality China wheel and excellent service.